Want to learn more about Good Measures?
Gift Biz Unwrapped released a podcast interview this morning with Roger Sudnick, the founder of Good Measure's Foods. Click here http://giftbizunwrapped.com/episodes/goodmeasuresfoods/ to hear Roger discusses the origins of the Good Measures concept, keys to launching a successful product in the retail grocery channel and some divine inspiration that nudged Roger to start Good Measures Foods.
Timing of key segments from the podcast can be found below.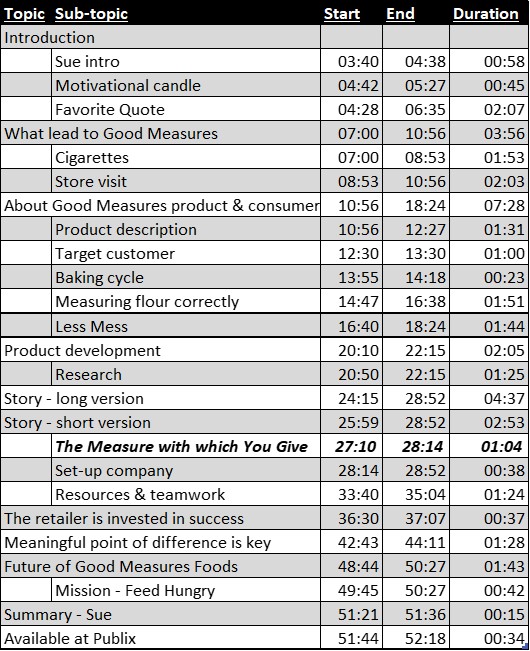 https://goodmeasuresfoods.com/now-available-in-publix/
Please take a listen and share your thoughts.
Rog